First of all, War Eagle!
If you know what that means you'll understand the focus of this picture is not the leg of the lovely bikini clad woman.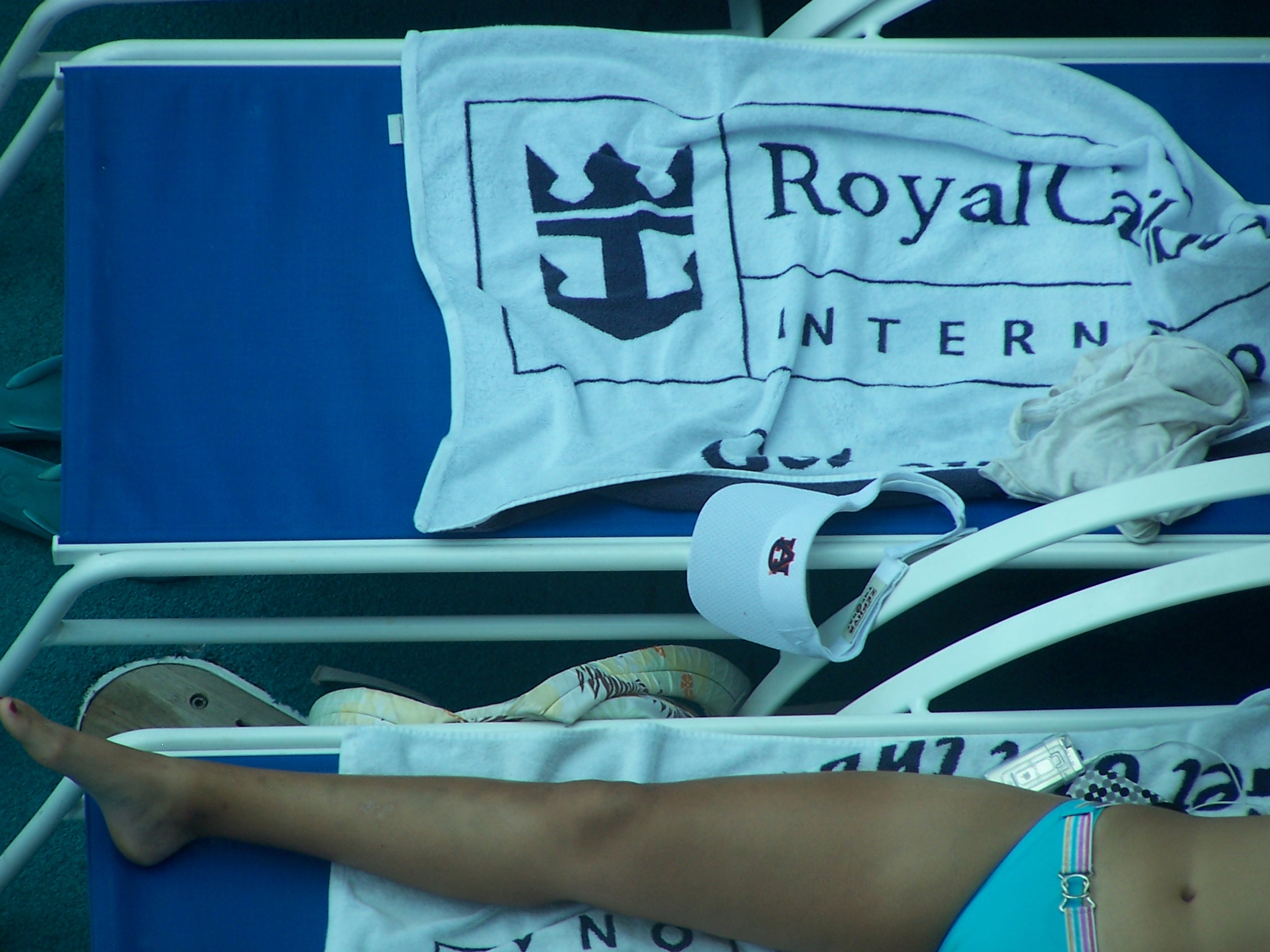 Perfect!  A sexy leg, and a towel hinting at the setting, a cruise ship in Gulf of Mexico.  The largest ship in the ocean (at the time), the Royal Caribbean's Liberty of the Seas.  This picture was taken looking down on a swimming pool from about three stories up through a window of a restaurant on the ship by a man on his honeymoon.  The pool literally had about a hundred beautiful women laying out in the sun, so how did I see something so small as that AU?
Love, loyalty, to both Auburn University and the wife.  Why would I focus on anything else.  Temptation?  No.  Home.
Literally, among about a hundred beautiful women in bikinis, this is what I focused on.  How come?  That's just how the AU family thinks.  We appreciate beauty, we're fiercely loyal, and we seek out our AU family to say one thing.  War Eagle!  Speaking of family, it turns out she was not an AU student, but her mom was.  And that's where she got the hat.
War Eagle!