Recognition.  Finally.  In 2021, after almost a quarter of a century.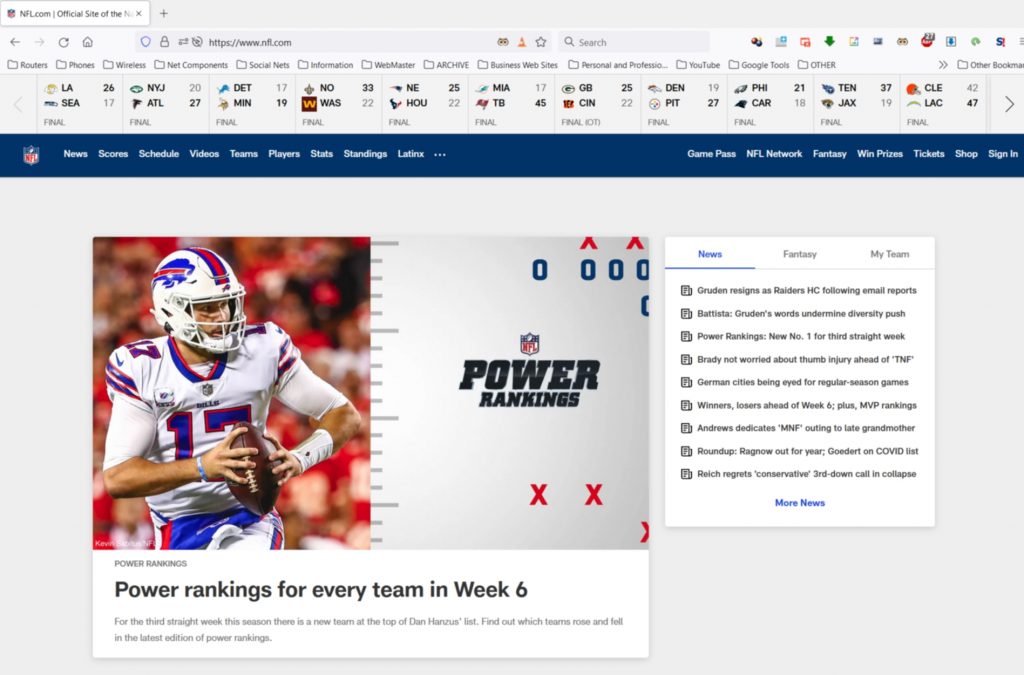 It's so nice to see that beautiful charging red, white, and blue logo in the headlines.  The patience and loyalty of the fans, the effort and perseverance of the players, the intelligence of the coaches, and the wisdom of the owners along with all of the other personnel in the front office, stadium, etc. are what make it possible.
What about the foundation it was all built upon?  Thank you to Jim Kelly, Marv Levy, Ralph Wilson, Thurman Thomas, Bruce Smith, Andre Reed, Steve Tasker, Kent Hull, Don Bebe, Doug Flutie, Ryan Fitzpatrick, and so many others.  They built the Buffalo Bills.  They are the foundation that the team of today stands on.
But now is not the time to be thinking about a silly label like being # 1 in a power ranking.  Thinking about that is best left to reminiscing during retirement.
Forget this: "Hey, we're number 1.  Let's just go straight to the Super Bowl.  In fact, skip the game altogether and just take the trophy home.  We're number 1, right?"
One of the many reasons the Bills are what they are today is thanks to Josh Allen:  He won the hearts of his team, coaches, and fans during his first NFL start.  The guy has heart.  People have been questioning him since he started (not singing his praises like so many others).  Those people are idiots.  Instead, why not listen to someone with first hand record setting experience like Jim Kelly?
"Josh is going to break every record I have." and "Love to hear it!!"
Josh, along with everyone else, knows the only reason he's able to be that great is because of the talented pool of players around him.
Let's go Buffalo!!!