Auburn University Tigers VS Purdue Boilermakers
12.28.18 – Nashville, TN – Music City Bowl
Score; 63 – 14, Auburn winning.  With their second and third string players on the field, Auburn drives down to the Purdue half yard line.  2nd and Goal with1:04 left on the clock, Auburn University has the chance to set the all time record for most point scored in a bowl game ever.  Another touchdown and extra point will put the Tigers up 70 – 14 and cement their place in the record books.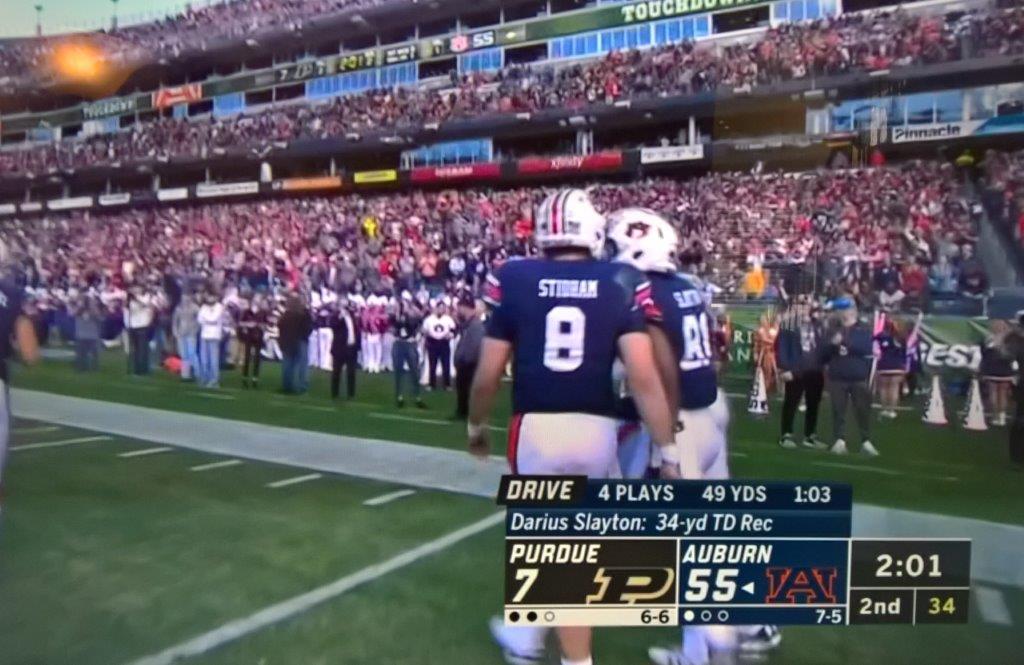 Auburn has been able to move the ball at will against Purdue today.  The Tigers have three plays to punch the ball into the end zone and with 1:04 on the clock and 1 time out the clock is not an issue.  What play will Coach Gus Malzon dial up?
Will it be a run or pass play?  The Auburn offense has been so dynamic today, there's no telling.  Auburn lines up and…  It's a kneel down!
The Tigers are going to run the clock out and give up their chance at setting an all time record!  They're giving up their place in the history books!
This game will not be in the record books as the highest scoring bowl game in history and it may only be remembered by the players and fans that were here today.  That was a gutsy decision.  And the right one too.
That was the play call of the century.
Good call coach!  Long live sportsmanship!  Thank you!  War Eagle!